Hello Kick-Ass go-getter! Are you collaborating / partnering with WUKA? If so, this is hour brief page. Select the tab with the campaign you will be featured on, read through it and make sure you understand everything. If you have any questions, please email us at rebecca@wuka.co.uk.
We can't wait to see your content live!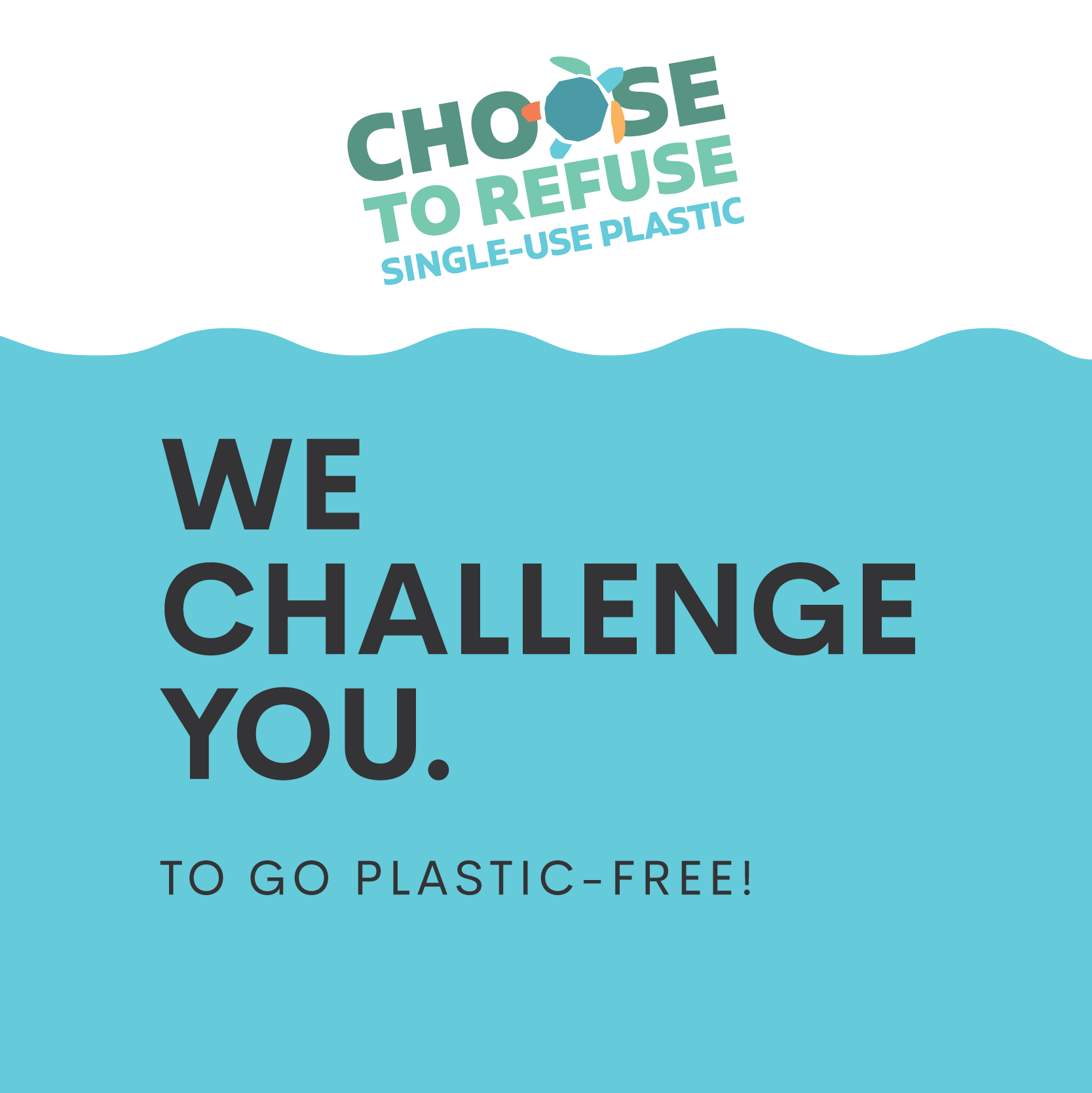 Plastic Free July is our way to kick off the beginning of plastic-free habits for life. We're introducing #ChoosetoReuse. Leading a plastic-free life can start today. Changing habits can be hard.
Trust us, we know! It took us 3 years to fully swap from our previous packaging, which was only recyclable to being now being fully 100% biodegradable and compostable.
This month, we're leading from the front and want to give you the chance to make the switch to reusable, plastic-free products in all aspects of our lives, a fun process, and one that does not heavily affect your daily routine.
PLASTIC-FREE SWITCH REELS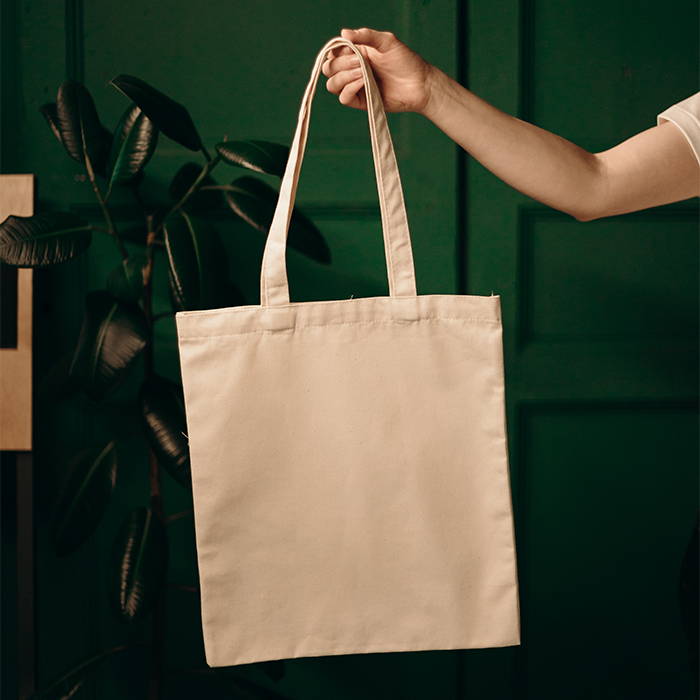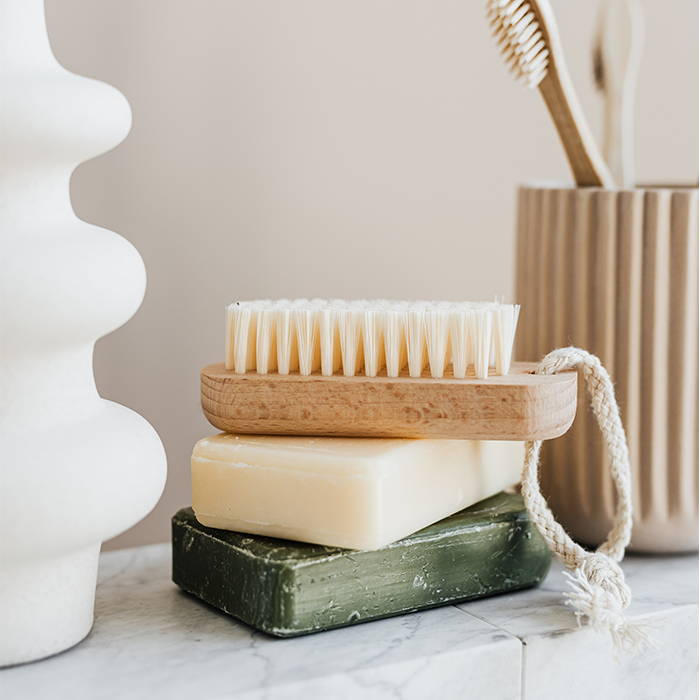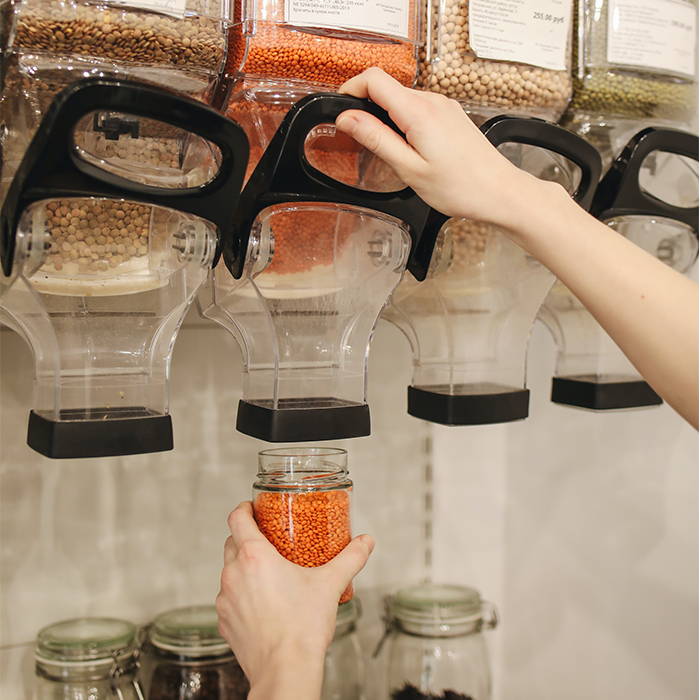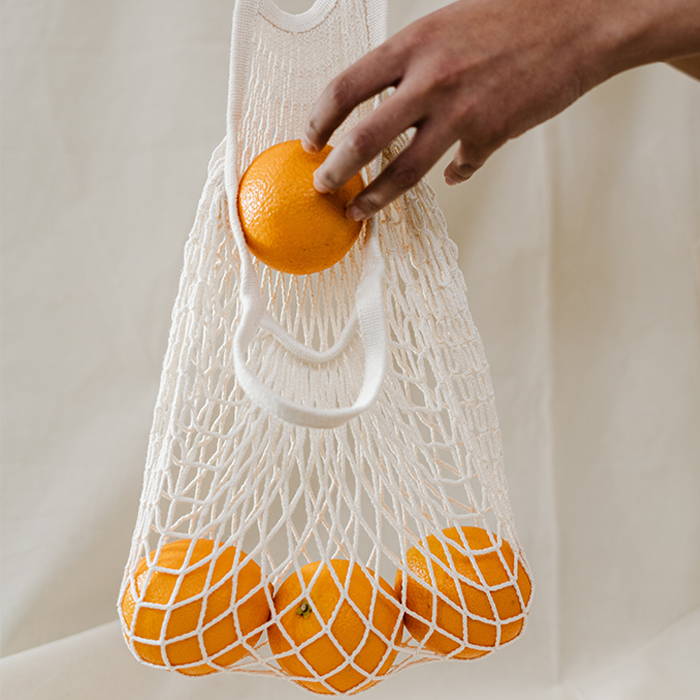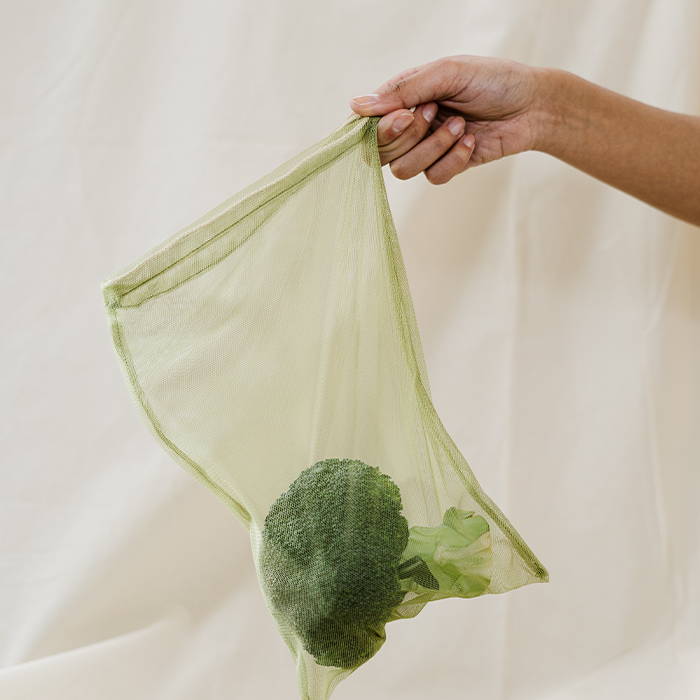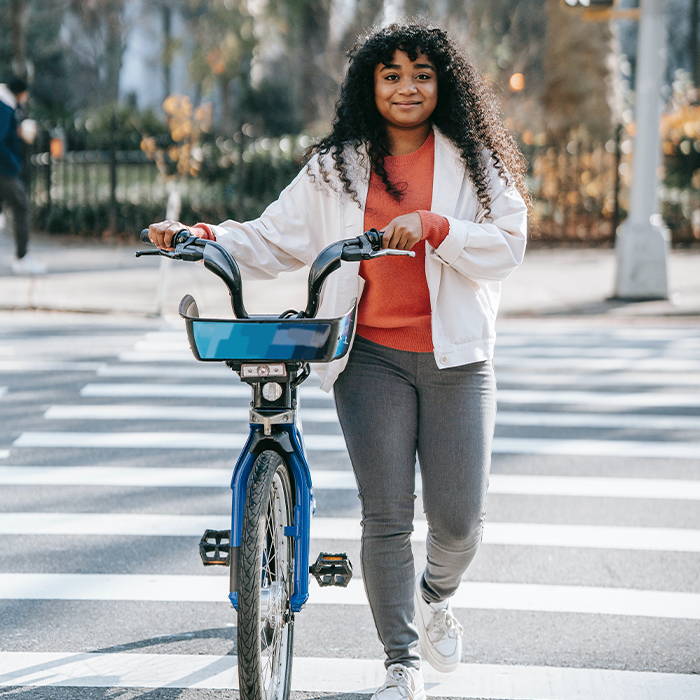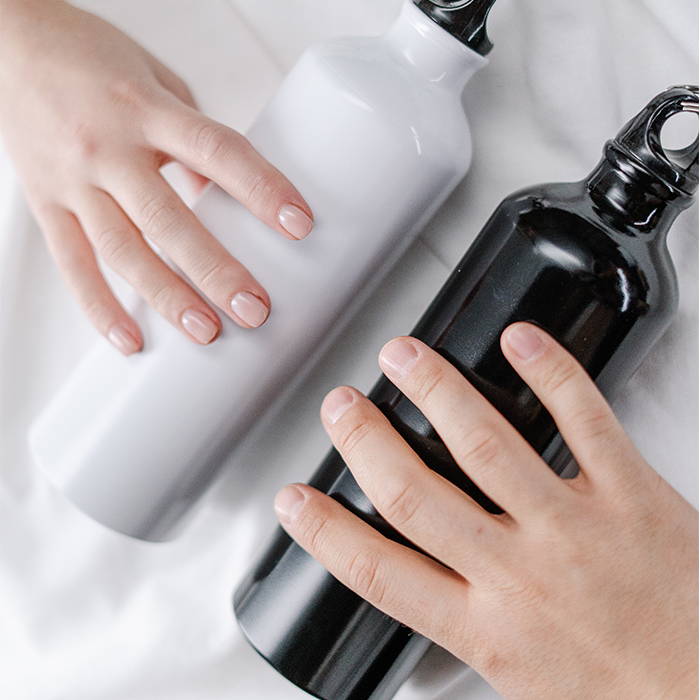 To kickstart #choosetoreuse, we at WUKA will be challenging ourselves one day of the week for a month to go completely plastic-free and we invite you to do the same.
You'll have a day of the week during July to make the switch and be a part of our plastic-free challenge. Create a reel of a day in your life and show us your #choosetoreuse choices. Most disposable period products contain harmful substances that should not be going near the most sensitive area on our body. Pads contain polyethylene plastic, which is a harmful environmental pollutant and tampons contain dioxin, chlorine and rayon. Not only do these substances sit in landfills, but they're released as pollution into the air and groundwater. Making the plastic-free switch to a product like WUKA saves the planet and your health.
We ask that you show a pair of WUKA as part of your Plastic-Free switches in your content.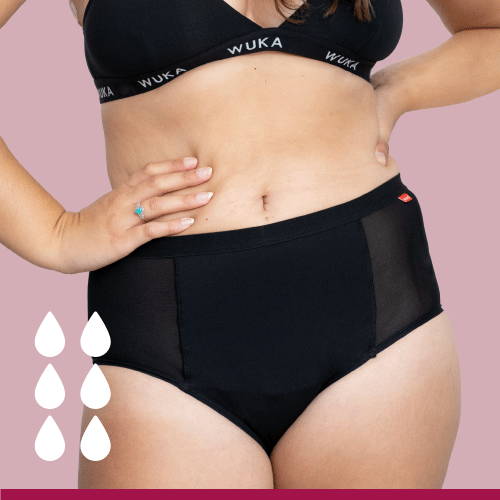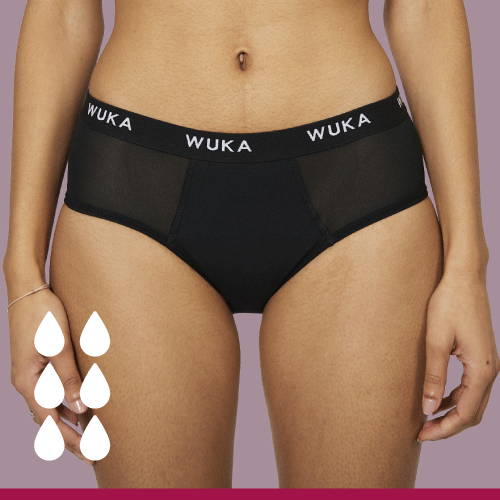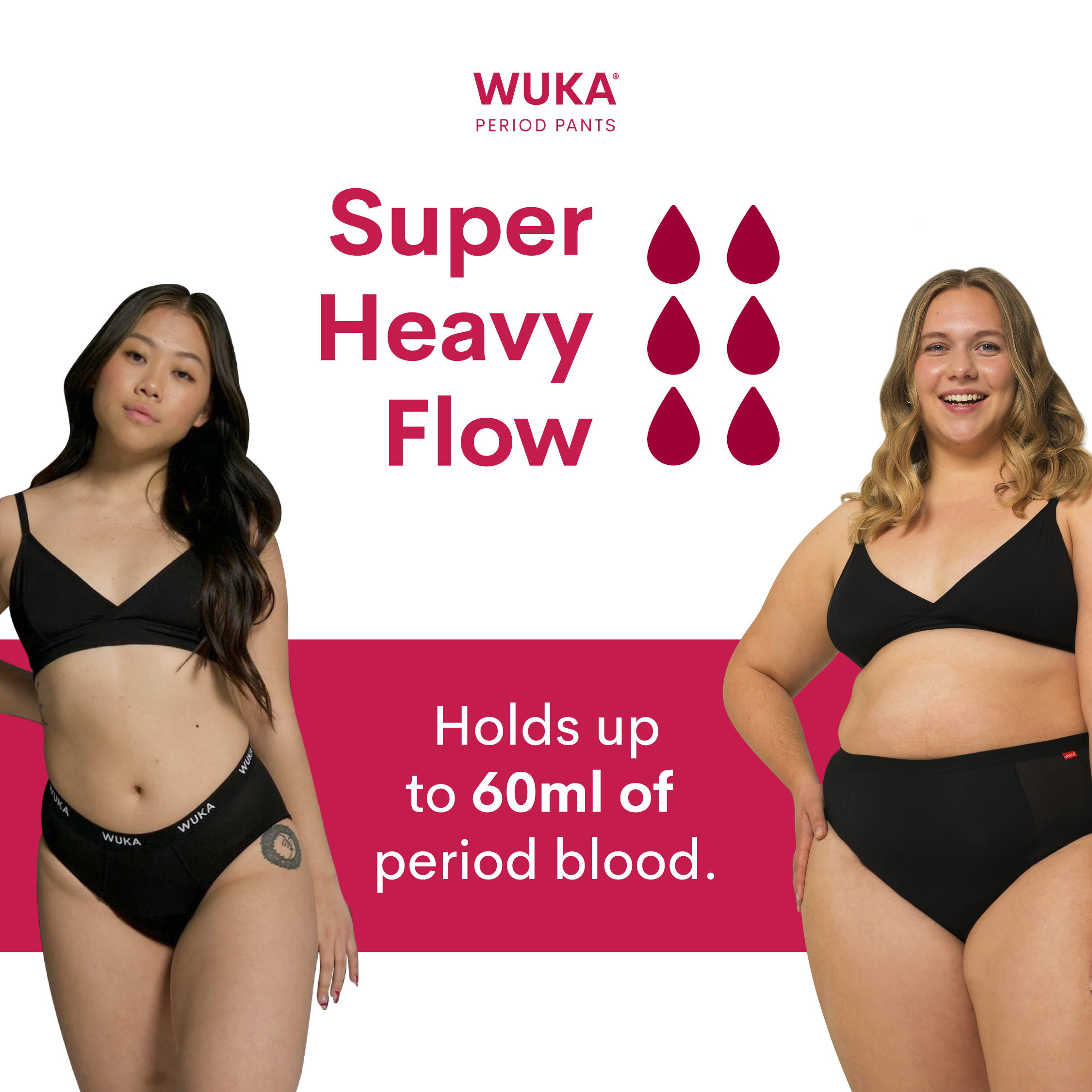 ---
WUKA knows there is nothing worse than experiencing a heavy period and feeling like you don't have the right products to support your flow all day long without the potential of leaking. Which is exactly why we're launching our two most popular styles in a Super Heavy flow variant, the ultimate reliable, trustworthy and comfy period pant, for even the heaviest days. Perfect for sleeping, those suffering with endometriosis, PCOS, fibroids, postpartum bleeding, those who work long shifts with the inability to change their sanitary products often, or if you're just looking for that little bit of extra support, Super Heavy is the period pant for you.
The new product launch is for our Super Heavy range of pants, which are designed to hold 60ml of blood and can be worn for over 10 hours. That's 3x the amount of our existing heavy flow period pants. Whatever you need super heavy for, it's here for you.
● WUKA literally stands for: WAKE UP KICK ASS, and we try to embody this in everything we do. We're always trying to break any taboos talking about periods, the vagina and female health. They're natural, and it's about time we normalise bleeding.
● As long as the TOV feels authentic to your brand and will resonate with your audience, we're happy!
● Feel comfortable and confident in your skin. We love natural, unedited bodies!
● The Super Heavy pants are here to eradicate any fear of leaking, due to how absorbent they are, and they can be worn for up to 10 hours! Feel free to share any of your leak stories with your community.
● For this Campaign, WUKA will also partner with Endometriosis UK (Registered Charity Number 1035810) and 1% of the Super Heavy Flow sales will be donated to the charity.
---
1 Instagram grid Image shall include the following key messages:

Highlight the WUKA Brand in general, but focus on the new product launch of the Super Heavy Range.

Release date: 29/07/21
Price point: £25.99
Product USP:
- Comes in two different styles the Ultimate Midi and Bikini Brief style
- Both come in sizes of 2XS-6XL
- Holds up to 60ml of blood.

Key Campaign Messaging:
Can't sleep through the night without leaking?
Super Heavy can.
Can't complete your whole shift without leaking?
Super heavy can.
Can't decide if period pants will outperform your tampon? Super heavy can.
No other period pants can hold up to 60ml blood.
Super Heavy can.