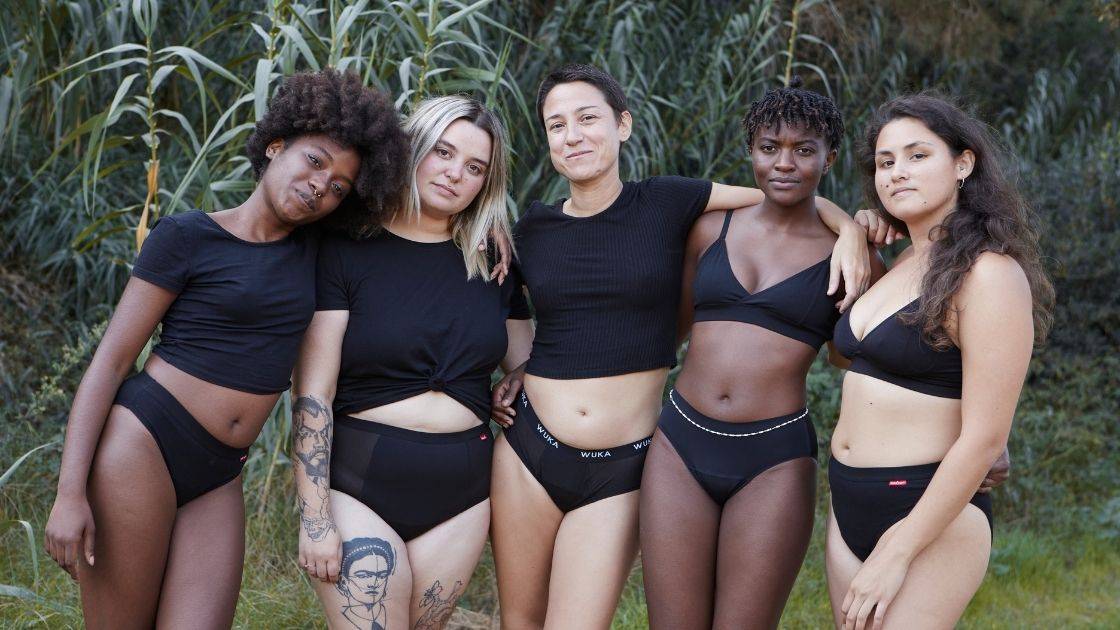 Founded in 2017, WUKA is a female-led start up, making the UK's first ever reusable and leak-proof period wear.
WUKA stands for Wake Up Kick Ass because we believe that nothing should hold you back on your period.
We believe that periods should not cost the earth. Equality, social and environmental responsibility are at the heart of everything we do.
We are on a mission to put an end to period poverty and to ensure sustainable periods are accessible to all. Sustainable periods are not a luxury.
We replace plastic-riddled disposable pads & tampons with the world's most comfortable and sustainable menstrual products.
Periods are not shameful, but something to be proud of. We're determined to break down any period-related taboos.
Eco-friendly fabric. From organic cotton to econyl made from ocean waste plastic, we can guarantee that every pair of WUKA Period Pants is made from sustainably sourced materials.
Less waste. Every pair of WUKA Period Pants prevents 200 disposable pads and tampons from polluting our oceans or going to landfill.
Leak free. Quality and efficacy is everything to us, which is why you can wear WUKA Period Pants for up to 8 hours without any leaks, due to our high tech absorbency layer that can absorb 200x its own weight in water.
Super comfortable. Soft, skin-friendly materials and body-hugging styles guaranteed.
Ultra hygienic. We use antibacterial fabric to protect from odour and bacteria.
Machine washable. Who has time to hand wash, anyway?!