Stockists
Coronovirus restrictions may apply, wear a mask and of course bring your own bags - check the website before visiting
Stockist
Address
Opening Hou

Inside the bustling Tooting Market,

21-23 Tooting High St
Tooting
London
SW17 0SN

Monday - Closed

Tuesday -10am to 4pm

Wednesday - Closed

Thursday - 12pm - 6pm

Friday - 10am - 4pm

Saturday -10am to 4pm

Sunday - Closed

4 The Old Bakehouse, 42a High Street, Portishead, BS20 6EL

Open 9:30am-4pm,

Monday - Saturday

80 North Street, Southville, Bristol, BS3 1HJ

Tuesday - Friday 10AM-5PM, Saturdays 11AM-5PM and Sundays 11AM-4PM

10 Liston Court, Marlow, Buckinghamshire SL7 1ER

Tuesday:         10am - 4pm

Wednesday:   10am - 4pm

Thursday:         10am - 4pm

Friday:               10am - 4pm

Saturday:         11am - 3pm

Sunday:           Closed

*Late night opening first Thursday of every month (5pm - 8pm)*

4a Eccleston Street
Victoria, London SW1W 9LN

Monday: 9am - 6pm
Tuesday: 9am - 6pm
Wednesday: 9am - 6pm
Thursday: 9am - 6pm
Friday: 9am - 6pm
Saturday: 10am - 6pm
Sunday: Closed

20 Queensferry St, Edinburgh
EH2 4QW

Monday: Closed
Tuesday: 9.30am - 6.00pm
Wednesday: 9.30am - 6.00pm
Thursday: 9.30am - 6.00pm
Friday: 9.30am - 6.00pm
Saturday: 9.30am - 6.00pm
Sunday: Closed

100 St Mary Street, Cardiff
CF10 1DX

Monday: 9.30am - 6.00pm
Tuesday: 9.30am - 6.00pm
Wednesday: 9.30am - 6.00pm
Thursday: 9.30am - 6.00pm
Friday: 9.30am - 6.00pm
Saturday: 9.30am - 6.00pm
Sunday: Closed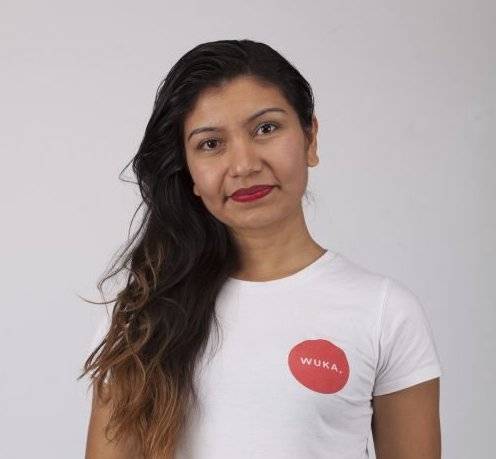 We love our partner shops who help us bring our mission closer to your doorstep. Shopping local means more money being spent in your community which has never been more helpful to society than today.
In one lifetime a woman using traditional menstrual products will throw away over 10,000 of these single-use plastic based items to landfill. In just two years, we as a company have already saved more than 8 million tampons and pads from going to landfill through customers' switching to us.
Our WUKA pants are excellent value for money costing just £5.85 per cycle compared to £10.93 for organic pads, and £7.81 for traditional tampons and pads."
CEO and Founder of WUKA, Ruby Raut.
| | |
| --- | --- |
| Stockist | Address |
| | |
| | |
| | |