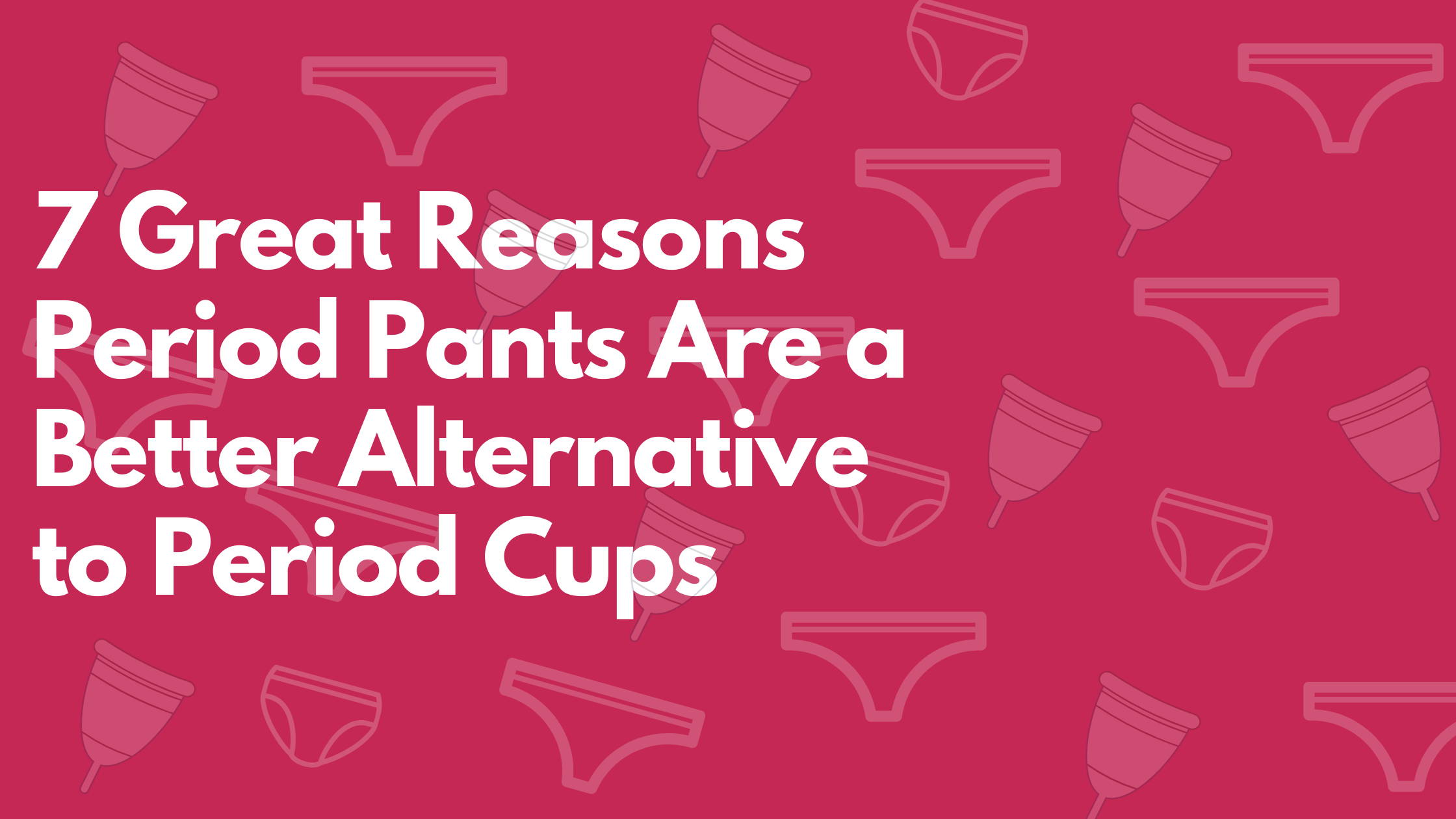 Tired of spending money on tampons and sanitary pads? You're not alone. The average woman spends about £4,800 on menstrual supplies in her lifetime — and that doesn't even include the cost of heavy periods.
Some women use both tampons and pads. Others buy two or three sizes of tampons each month. Besides the high price tag, these products are bad for the environment and end up in landfill within 8 hours of use.
But it doesn't have to be this way. You can always switch to period pants and change your period for the better. These products are safer and more affordable than tampons and easier to use than period cups. Thanks to their lightweight design, they're also a great alternative to pads.
Interested to find out more? Below are seven great reasons period pants are a better choice than menstrual cups!
Menstrual cups have emerged as a budget-friendly alternative to sanitary pads and tampons. Although they come with a higher price tag, you can use them over and over them again.
Depending on the brand and cup size, this product can hold up to 60ml of blood. Once the cup is full, it must be emptied and washed.
One of the biggest advantages of period cups is that you may use them during water aerobics, swimming, or water sports. Plus, it's no need to change it every three or four hours as it happens with tampons.
On the negative side, menstrual cups are tricky to use, especially for teenage girls. Many women simply don't feel comfortable inserting the cup with their fingers.
With WUKA period pants, you'll never have this problem again. You simply put them on and forget about them for hours. Period pants can be worn just like regular underwear and provides optimal comfort.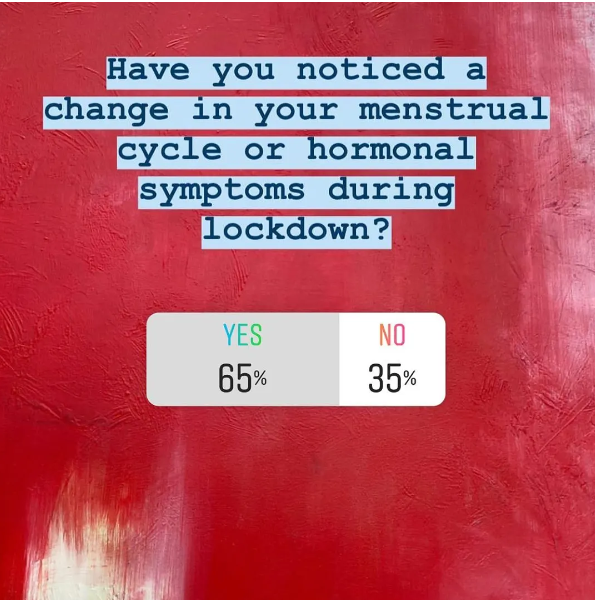 2. Feels more natural and comfortable

Speaking of comfort, did you know that period pants are more comfortable than a menstrual cup?
Some women feel perfectly fine wearing a period cup. Others, however, find it extremely uncomfortable. Not to mention that you might need to experiment with several cups to find the right fit.
Period pants feel like a second skin. They're soft and comfortable, mould to your body, and can be worn day and night. On top of that, they come in different sizes and styles, from bikini bottom and midi briefs styles, designed for maximum comfort.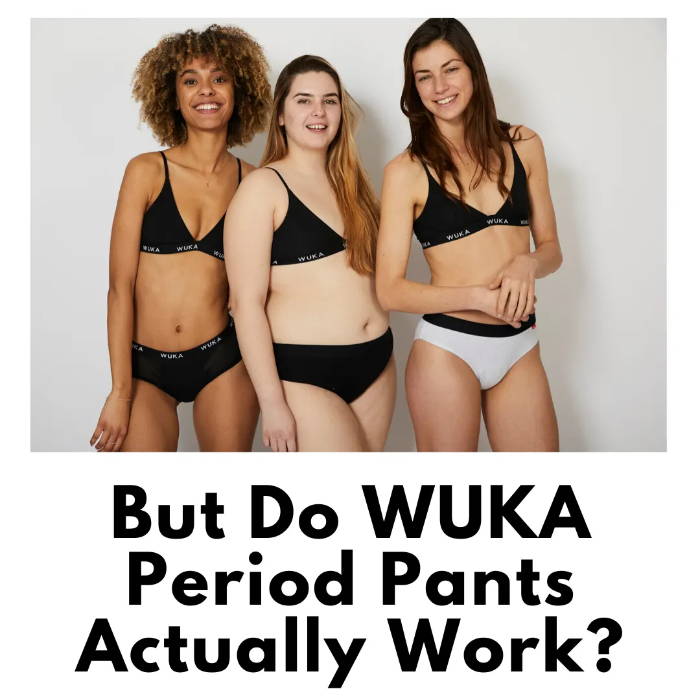 ⁠Emptying a menstrual cup should be easy, right? Unfortunately, they are not always straight forward as taking out cups might be sometimes lead to spillage and leakage.
Most manufacturers claim that their period cups can hold three to six times the amount of blood absorbed by tampons.
The problem is that it takes a lot of time to find the right fit. If, say, you're having a heavy flow and your cup is too small or poorly positioned, you may experience leaks.
Another drawback is that you might have to wash your cup in public bathrooms. That's the last thing you want to do when you're dining out at a fancy restaurant or using a crowded bathroom at the gym.
WUKA period pants make everything a lot easier. First of all, they come in three styles: light, medium, and heavy flow. This takes the guesswork out of choosing the right absorbency for the various day of period.
Second, they're much easier to change, wash compared to menstrual cups. All you need to do is to put them in the washing machine after each use.
Another advantage of period pants over menstrual cups is their versatility. This special type of underwear is ideal for women who experience light bladder leaks, urinary incontinence, or post-partum bleeding.
A menstrual cup can only be used when you're on your period. That means you might have to pay extra for incontinence pads, liners, and other similar products.
5. Period Pants Are More Hygienic

Like tampons, menstrual cups may lead to bacterial vaginosis and yeast infections.
When you're using these period products, you have to manually insert and remove them. The bacteria on your hands can transfer to the cup and affect the vaginal pH.
Sure, you can prevent these issues by washing your hands thoroughly before touching the cup. But this still doesn't eliminate the risk of infection.
Imagine going to a public bathroom to empty your cup. You wash your hands and the cup, open the stall door, and then try to insert the cup back. The bacteria on the stall door can easily transfer to your hands and then to the cup.
Period pants are a lot more hygienic. At WUKA, we use quality fabrics with antibacterial properties to keep you safe. All of our products have a leak-proof layer that prevents sweating and spotting.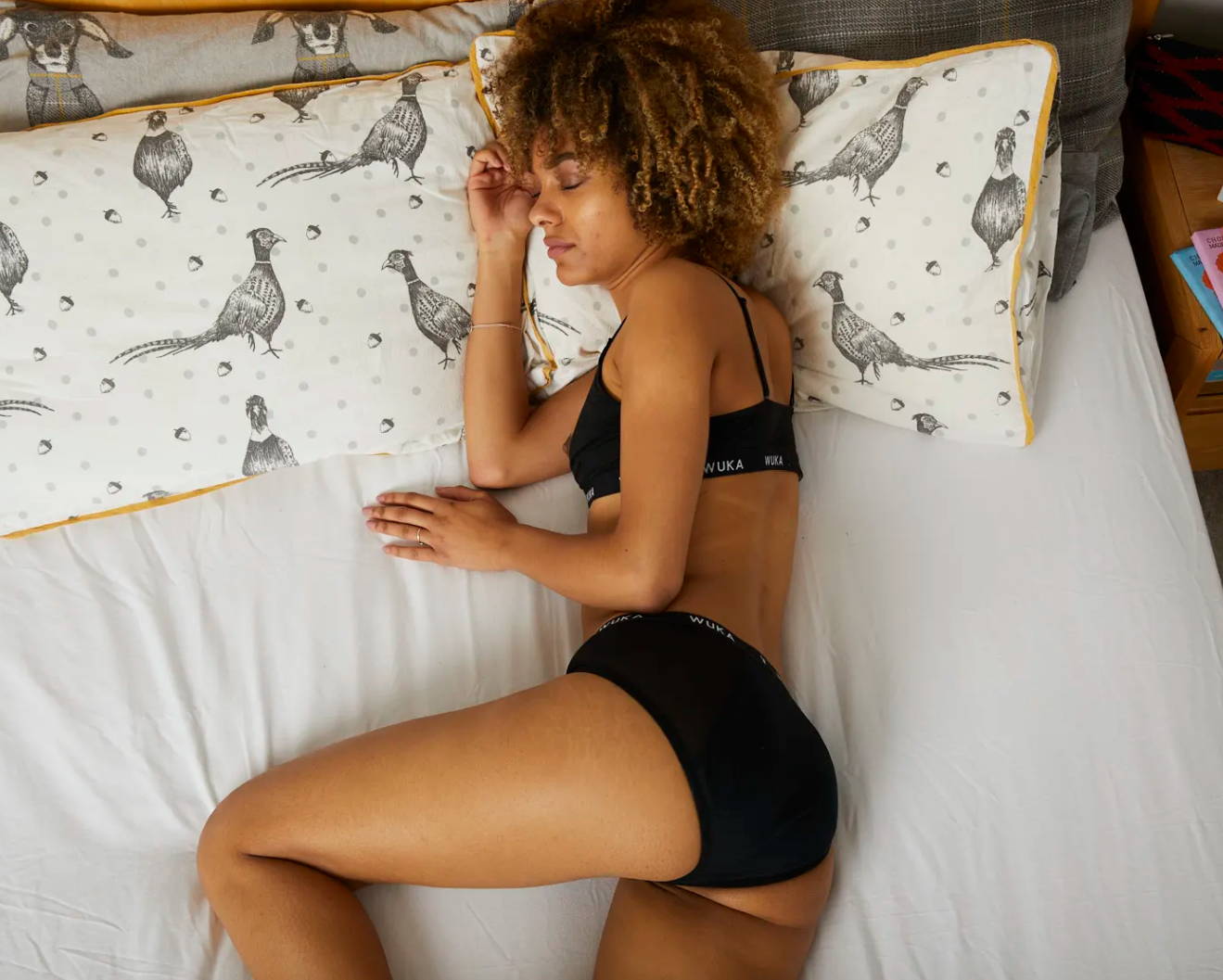 6. Protect the Environment

Period cups are better for the environment than pads and tampons but not as good as period pants. Those made of medical-grade silicone can be recycled easily. Latex and other materials, on the other hand, contribute to pollution and waste.
As mentioned earlier, WUKA period pants are made from eco-friendly fabrics, helping reduce your carbon footprint. A single piece replaces up to 100 pads or tampons!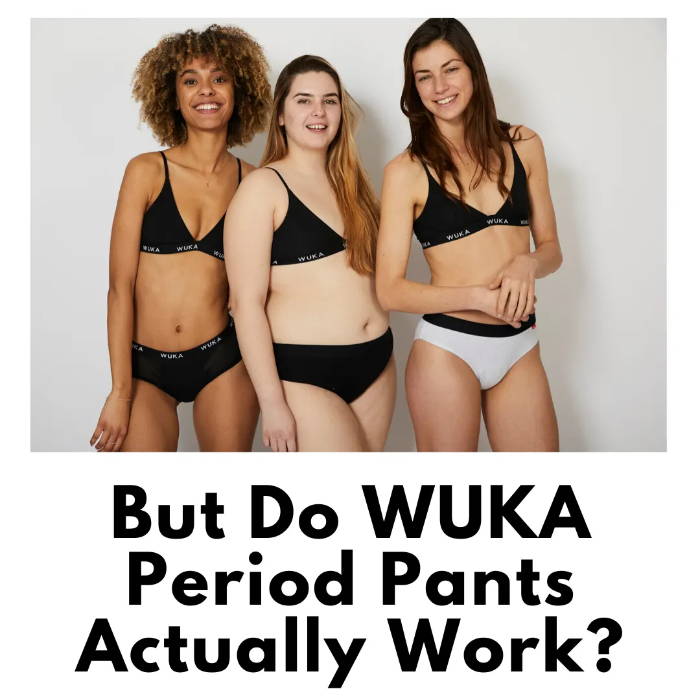 Current research indicates that menstrual cups are not entirely safe.
Several consumers reported vaginal wounds, severe pain, and other side effects. Some also experienced rashes, irritation, or allergic reactions to silicone.
Period pants carry none of these risks.
They're made of cotton, polyester, and other eco-friendly fabrics that keep your skin clean and dry. Plus, they contain no allergenic materials, such as latex or silicone.
Make the Switch Today
Now that you know more about period pants and what makes them so great, try them yourself. They're leakproof, comfortable, and hygienic. Plus, you can wear them all day long. WUKA period underwear is a perfect choice for women of all ages. Our first-period pack are specially design for teenage girls and includes three leakproof pants, a soft wire-free bralette, a wash bag, and a period guide. Give your girl the most comfortable and sustainable start to period.
---